Book Now! Treatment Plan by Qualified Therapists
Positive Outcomes Happen Every Day
The Start of Recovery is Only a Call or Email Away
Committed team of brilliant professionals
We may not be the most expensive, but our program is simply far superior and much more effective than anywhere else at any price.
Our Own team of Psychologists on staff, Effective Treatment plan which is adjusted as you need it to maximise effectiveness, Australia's most experienced team of Natural Therapists, Social Workers, Relationship counsellors for partners and families to work with the whole family while you are with us and when you go home.
Naturopathic assessments and seminars, biological and physiological assessments, Chinese Medicine administered by a person who worked for many years in Chinese hospitals, Beautiful Healthy natural food cooked on the spot by leading natural food chefs, a wonderful inclusive environment where amazing outcomes happen long term.
Our Own Doctor on staff
120 Hours of headwork in the 29 day Program to ensure the best outcome long term.
You can also return for the day on your own or with a support person as many times as you like and just join in, or even just for a yummy meal forever for no cost
EVER
Support with our client support team for as long as you need it.
Yes we understand recovery needs long-term support for the client and their families.
We promise never to give up on your recovery.
That is our commitment to you Email or phone now and let us help you during this very hard time for you and your loved ones.
Francis
The Founder
The Health Retreat
Programs from $8,450 for 15 days 14 nights
$12,950 22 days 21 nights
to
29 days 28 night for $16,950
Flights and transfers from the airport to us included
Find out the most appropriate program today.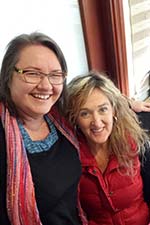 Recovery starts the moment you contact us, and support never ends. I love the contact we have long-term with clients and see it as essential to long-term recovery.
1. Why is Stress management so important?
It has become normal to re act/act to stress and life a certain way. The stress management component changes how we react to life, and more importantly the tools to deal with the future.
If we suffer from depression, anxiety, self-medication, it means we can manage those conditions far better than we ever believed possible.
The stress management also prepares us for life after the program, that with long term support is the key.
2. Why is dealing with triggers so important?
Our reaction/response to these triggers lead to the current coping mechanism, which may not be correct. We have to let go of the triggers, or at the very least respond to them in an upgraded manner. This part of the program is crucial to long-term recovery. We have to let go of the core issues behind the behaviours.
3. Why do we use Psychologists and Natural Therapies?
It is simple, benefits can be achieved from both types of modalities. We understand the challenges are so severe and debilitating, we need the finest most experienced people for your recovery.
4. Why do we have naturopaths?
Our body has been deprived and in many cases hurt by our current behaviours. Our Naturopath is highly qualified after completing 7 years in Shanghai studying and practising Chinese medicine, Bio-balance, Blood analysis.
The bottom line is we need to know how your body has been affected and more importantly what to do about it going forward.
5. What are Real Life Therapies
Exclusive to The Health retreat.  These therapies are designed for preparation for life after the program.  Real Tools for Real situations going forward.
6. Assisted recovery as required.
We work with your doctor as they know your history, to make sure your recovery is a very safe process. It is a much softer process for you to go through.
Seeing people return with their loved ones for a visit one, two and in Charlie's case 6 years later, is the most satisfying feeling…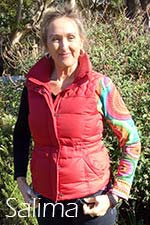 There is no other program anywhere at any price that deals with these issues so effectively.
These challenges are too serious to be left to people with very little experience or without the passion and tenacity to see this through. It isn't easy.
The Health retreat is up for the recovery program that you or a loved one needs, it's that simple.
Committed team of brilliant professionals
We may not be the most expensive, but our program is simply far superior and much more effective
Call or Email Francis or Emily on


0477 163 718

or

07 5435 2224
You have tried everything.
Nothing has worked.

Don't put recovery off another day.
ACT NOW
Priority Admissions.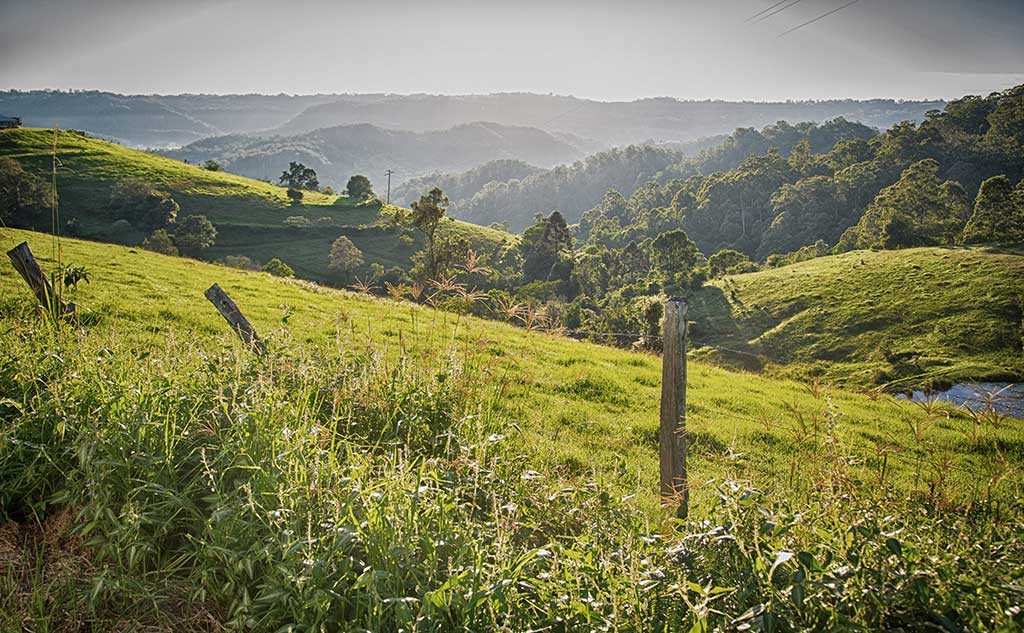 World Leading Program
Dealing with mental health, depression, anxiety, PTSD and self-medication successfully.
Psychologist, Australias leading Therapists, Stress Management, Mindfulness, our very own Naturopath to get your body back to where it needs to be.
We also explore Bio-Chemical causes of Depression and Anxiety
There isn't a program anywhere that thoroughly explores medical and Natural causes of Depression and Anxiety as Comprehensively as our program.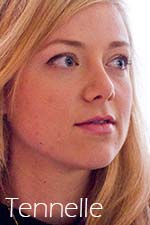 Making sure we take care of your body, so the psychologists and therapists can sort the mind out, what a wonderful start to a new life for clients.
Unlike any other recovery and wellness centre in the world!
Why come for treatment at Total Recovery Recovery Program?
We create a personal treatment plan for each person. No two people are the same. This includes: individual therapy, educational workshops, meditation, yoga and exercise, diet, mindfulness, naturopathy, massage, upgrades to thinking and the finest stress management program in Australia, possibly the world.
We

do not

do group therapy.
We create an intimate environment, which ensures that more attention is given to each person. Our programs are well balanced with a complation of nurturing, relaxation and intense therapy.
We have a team of highly experienced experts with many years of experience in mental health treatment (over 135 years) including a brilliant psychologist and provisional psychologist to compliment a truly fantastic team. Cutting edge naturopathy and desensitisation.
At Total Recovery we specialise in treating stress, depression, anxiety as well as the self-medication that may be associated with it such as drugs, alcohol, self harm or eating issues.
The focus of our programs is to change the neural pathways to a new way of thinking and a new way of coping with life. The program is designed around a psychoeducational approach to change, providing the foundation of the biology of change and a good dose of commonsense.
Our job at Total Recovery Recovery Centre is to start the process of physical, emotional and mental recovery, providing our clients with excellent care, dignity and treatment based on empathy and understanding. Then follow through with long term support.
Priority Admissions.
We offer therapy for the families of our clients as well, we understand that addiction and mental health issues effect the whole family.
This is a family challenge.
We look forward to meeting you soon…
Send that email, or make the call to Francis or Emily right now on 0477 163 718
---
---
Hi,

May I say we have a very happy boy, full of conversation and praising your Company and the experience he stated as "one of the best things he has ever done thus far in his life." He expressed the inner tranquillity and understanding he has achieved by undertaking your programme along with supplying him with the tools and comprehension of what he needs to do in the future to achieve a fulfilling life. I cannot thank you enough.

As parents we can only say, based on the result thus far, this has been a gruelling experience, however; the decision to send our son to you was the best possibly decision we could have made. Actually, the other night on the Four Corners programme they reviewed some of the Drug Rehab places, namely that of …(*removed, as we did not want to name another rehab) Organisation. I must say it was frightening to see what some of these companies are doing to desperate people in the name of profit. I can only thank God that we were fortunate to select you and honestly, keep those reviews coming because that is what cemented our decision in an otherwise confusing, minefield of choices.

Thank you all for giving us back our son.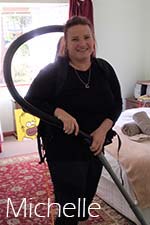 Making sure our clients feel nurtured and comfortable is the key. They then take on the new way of thinking so quickly, the changes are life changing and so special.
A PLACE WHERE RECOVERY CAN BE A REALITY FOR YOU.
REAL PEOPLE.
REAL PROGRAMS.
REAL OUTCOMES
A Retreat Where Real Change Happens
It is important to understand that Total Recovery is not a hospital or clinic, but a retreat where real change happens long term.
We are proud to display our staff
You need to be assured that the professionals delivering you or a loved ones program are the very best. Our staff are what sets us apart.
We specialise in:
Drug and alcohol rehabilitation educational programs
Stress management programs
Detox education programs
Depression rehabilitation education programs
Anxiety rehabilitation education programs
Insomnia education programs
Youth education programs where parents or the whole family can get the help they need
Weight loss education programs
Eating disorders education programs
---
 Components of our program:
Evidence-based therapies conducted by fully qualified psychologists and provisional psychologist.
Journey Therapy. Developed originally by American author Brandon Bays similar to time line therapy but different in that the focus is not only to identify your patterns of behaviour and their origins, but to change the pattern then and there, backed by Inner Journey therapy.
It is underpinned by Mindfulness Training which has existed for millennia but has only been explained scientifically the last twenty years. "One has to try to develop one's inner feelings, which can be done simply by training one's mind."
A highly nutritious organic diet to give the body the essential components it needs to fuel the mechanics of detoxification. Unlike other retreats, the meals are hearty, taste and look wonderful, and you will never feel hungry. This is combined with gentle exercise and massage to assist the body to remove toxins.
Of course Total Recovery has the X factor. Total Recovery staff are the most finest and experienced natural healing team in the country. The General manager Carol has made many submissions in regard to mental health to Senate Committees and has many years' experience dealing with, and achieving amazing positive results for clients with her team of Professionals.
---
The Health Retreat Success Stories
Hi Francis
My daughter stayed at your retreat for four weeks last July.
I wanted you to know that she has progressed well since then. She has not relapsed and further to that she has dropped away from various other associated addictions such as cigarettes and weed and rarely drinks alcohol.
She is now in a happy relationship with a forward outlook.
That break within your beautiful setting plus your people and the program was very appropriate and timely for her.
Within our family, we are all very grateful for the results, the availability and quality of your facility and the way the staff approached these challenging circumstances.
As to be expected we are very good advocates for the retreat whenever we can.
All the best to you all and thank you again!
Steve w.
I love seeing the big smile when a client takes their first bite of the delicious meals I prepare for them, it takes my breath away.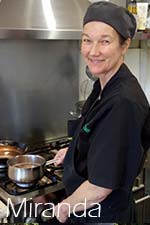 Hi
I just spent two months in a rehab in Thailand. There were over 85 people there and it was huge.
It was all about NA 12 step, I might as well have stayed home and gone to NA meetings.
I relapsed the first week back into Australia, actually hours after I returned. I really felt I had failed.
Didn't want to come to Total Recovery, after all I had failed after two months in Thailand, but within a day, I could see it was smaller, more qualified help, and a real caring. In a month they did 110 hours of work on me, with a psychologist trained in medical and natural therapies, and amazing natural therapists who broke my addiction.
I felt like I was nurtured, valued and now I am well on my way to long term recovery. Yep they call me just to say Hi, but I know its to make sure I have support and more importantly know I have support.
Carol, Salima, Natalie, Richard you are the best.
AND yes Francis thank you so making me laugh when I was so sad when I arrived, it helped so much to settle in.
I would recommend Total Recovery to anyone who has issues, tried elsewhere like me, and need the best place.
You won't regret it.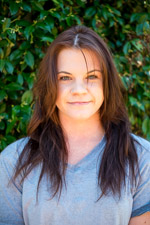 My team makes sure the rooms and cabins are clean and the clients feel very comfortable in their accommodation, this ensures they can concentrate on their program.
This wonderful young woman had a stroke because of her self medication, she was wheel chair bound only days before she arrived. Yes it took 6 weeks, and a lot of commitment from her, and the amazing skills of the staff at the retreat.
I am sure you will agree by her photo, her recovery is breathtaking.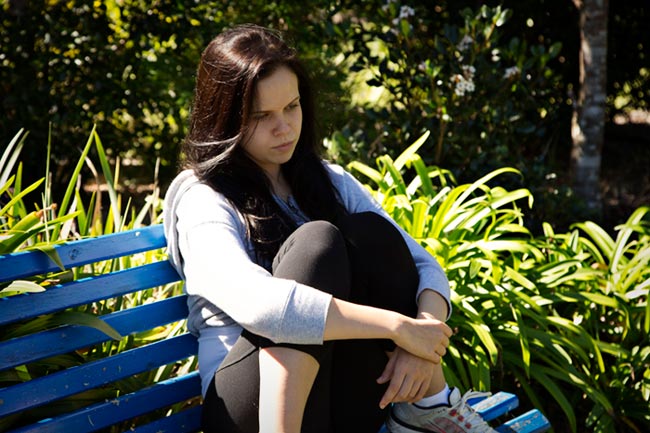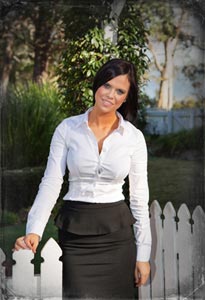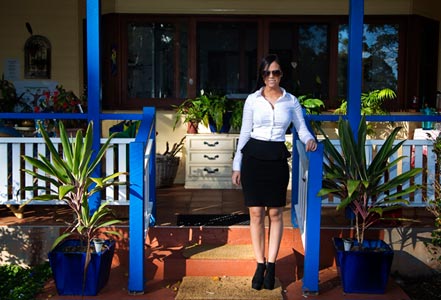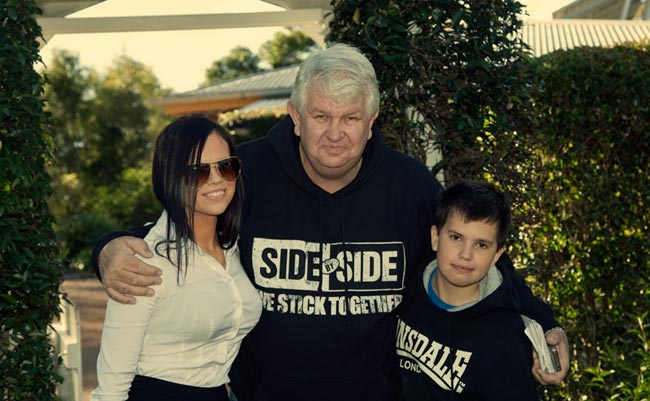 Francis (The Founder) and his son Hudson with Charlotte about to take her to the airport for the first day of the rest of her life.
Getting better should be a very positive nurturing experience, in a wonderful serene environment.
We have the most senior Life Coaches in the industry, who have helped thousands of people to be depression and anxiety free.
You have made the first step by reading this site. Don't let that be wasted.
Find out why we are so effective with the above conditions.
Find out the cost and the time required for you and your loved ones.  Then find out the next available date.
Remember the life of yourself or a loved one is in your hands.
Right now is the defining moment in your or a loved ones' lives.
Before you go any further find out the information to make an informed decision right now. This may not be for you or your loved one, but, find out for sure. Your life or the life of a loved one depends on the decisions you make right now.
Attention Business Owners
Find out if you can claim this program via your business before june 30th?
It's a huge saving if you can.
---
Fill out the contact form below and we will get back to you as soon as possible.
Or to speak to someone right now for a confidential assessment, call 0477 163 718